Current status: Last aired January, 2003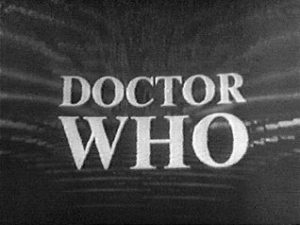 KTEH first aired Doctor Who on Monday, 13 April, 1981 in a Monday through Friday strip at 6pm.  Adding a Saturday night feature version the following year.  The weekday airings ceased in October of 1992, and the feature version eventually settled down on Sunday's as a complete story.  In July of 2001, the Sunday night airing were paired down to two episodes a week.
KTEH, as of January of 2003, has aired the equivalent of 7703 episodes (Over 10 times more than the BBC actually produced!!)

Tom Baker was the first Doctor on KTEH, Starting on Monday, April 13, 1981 at 6pm.

Peter Davison premiered on Saturday, August 13, 1983 at 11:15 with all four parts of Castrovalva.

Jon Pertwee first ran on Saturday, June 16, 1984 with all 7 episodes of his 4th adventure Inferno (his first adventure Spearhead from Space first aired on Tuesday, 16 April, 1985 along with the special K-9 and Company.)

Colin Baker premiered on Thursday, 14 August, 1986.

William Hartnell, and the first episode of Doctor Who – An Unearthly Child – graced our airwaves on Friday, November 14, 1986 (just 9 days shy of the series 23 anniversary.)

Patrick Troughton followed on Monday, 2 March, 1987 (his final story started following the weekend of his death at a convention in Florida.)

Sylvester McCoy joined the lineup on Friday, November 25th, 1988 (2 days after the shows 25th anniversary
KTEH has interviews with the following Doctor Who personalities that occasionally show up on air:
Peter Davison (3 different ones)

Colin Baker

Sylvester McCoy (2 different ones)

Terry Nation

John Nathan-Turner

Nicholas Courtney (from 1984 and not yet edited)

Paul Darrow
Also, as of November, 2002, a limited edition DVD of the Patrick Troughton, Jon Pertwee and Tom Baker interviews is available as a thank you gift during their Doctor Who pledge nights.
KTEH has also been restoring US Syndication prints for use on it's own air. Click for more information