Current status: Last aired May, 1997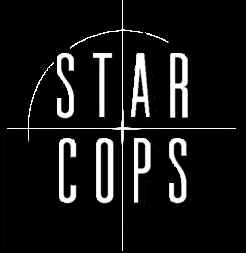 It's 2027, and manned space explorations are finally underway. The world's powers are developing space for industrial research, trade, mining military purposes and political prestige. There are now five major space stations, a base on the Moon, a small colony on Mars, and numerous satellites, all linked by space shuttles. So far, there has been little crime to speak of, and a few engineers, traffic controllers and scientists on each outpost have simply been paid a little extra to maintain law and order as and when necessary. Unfortunately, the bungling inefficiency of these amateur detectives has turned the International Space Police Force into a worldwide laughing-stock, and earned them the nickname "Star Cops". But space settlement is expanding, and it is felt that the force now needs a superhero, a professional who can give it some credibility and control the increasing crime rate.
1. AN INSTINCT FOR MURDER – It's 2027. Nathan Spring mistrusts the way police have become over-reliant on computers. He then finds out he's been shortlisted for the post of Head of the Star Cops, an international police force based on the moon.
2. CONVERSATIONS WITH THE DEAD – A freight ship on its way to the Martian colony suddenly develops engine trouble The crew is still alive but, as any recovery mission might take years, technically the two crew are dead.
3. INTELLIGENT LISTENING FOR BEGINNERS – Nathan and Theroux uncover a plot to hijack the Earth-Moon shuttle.
4. TRIVIAL GAMES AND PARANOID PURSUITS – Dilly Goodman tries to contact her brother who, as she explains to the people on the American space station, has been working there as a research scientist. They have no record of him. He does not seem to exist–or does he?
5. THIS CASE TO BE OPENED IN A MILLION YEARS – When a shuttle, used for dumping nuclear waste in space, crashes on launch there is a nuclear alert on Moonbase.
6 IN WARM BLOOD – When "Pluto 5" returns from an exploratory mission, the whole crew have been dead for at least a year. (6)
7. A DOUBLE LIFE – Nathan Spring investigates the theft of three embryos stolen from a Moonbase Embryo Bank. The suspect is the eminent pianist James Bannerman.
8. OTHER PEOPLE'S SECRETS – A psychiatrist visits Moonbase to conduct a special study into the effects of living in space. A series of small technical malfunctions contributes to upsetting the harmony.
9. LITTLE GREEN MEN AND OTHER MARTIANS – The news that something outstanding has been discovered on Mars & is now on its way to the Moon, creates an interest that results in death.